Sales Process for Initial Purchase
Description
This chapter explains the sales and billing process for i3RDM and the role of the channel and our Back-office Sales Team. For the time being, i3RDM licenses can only be bought through our reseller/distributor network.
Sales Model - Sold through our channel network
i3RDM licenses are sold solely through our channel network

As a consequence the channel plays an important role in the sales process

Our back-office sales team is responsible for handling and creation of end-user accounts and making sure invoices are sent to the reseller.

If the reseller does not share end-customer info with BO (email address) then it is the reseller's responsibility to forward license activation information to the end-customer. (if the end-customer's email address is supplied, he/she will directly receive the account info from the system).
Sales Process
In case of a New Account
Acquiring a license to i3RDM can only occur through resellers/distributors/i3 sales person. It is the responsibility of the channel/sales to provide all information to BO so that they can create the account and guarantee appropriate order management and billing to the channel.

Sales process steps :
STEP 1 - Place order
Reseller/distributor/sales person requests new tenant license (i.e. places an order) to BO (email to info@i3-technologies.com or via phone).

What info to supply?
What information should the reseller provide to BO so they can create the create the tenant license order and invoice?
# of devices that the license must cover

License period: 1, 3 or 8 years

Tenant information (i.e. customer info)*:

Company name

email address

first name

last name

country

*providing this information is not compulsory, the reseller can decide whether he is willing to share end-customer infor with i3, see next bullet.
.
STEP 2 - BO Creates Sales Order in SAP
Based on the information supplied by the reseller, our back-office personnel will enter the appropriate order into SAP for that particular reseller. This order will trigger an invoice tonthe reseller. Hence it is the responsibility of the reseller to charge the end-customer.
STEP 3 - BO created i3RDM tenant/license
BO personnel has access to a administration module of i3RDM allowing them to create tenants based upon the information supplier by the reseller. By simply completing the form below the account will be created and notifications emails will be sent to either the reseller or end-customer (if we have his email address)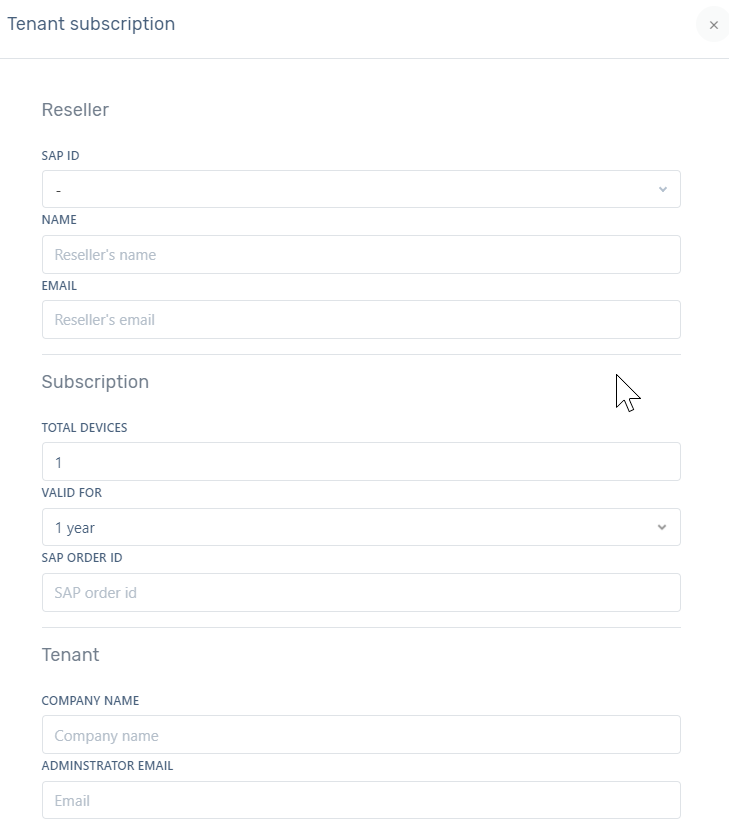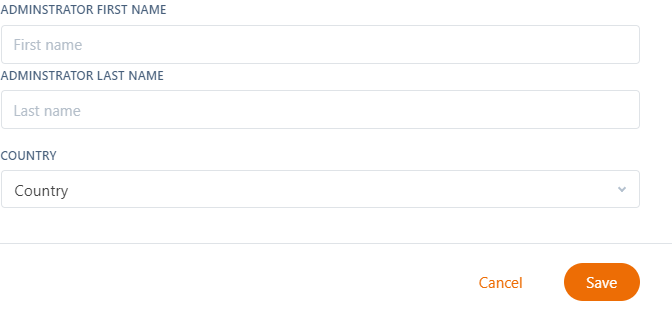 Sharing end-customer info with i3-Technologies
A reseller/distributor/sales person can decide to share end-user email address with BO.
Reseller shares end-customer info:
If they do then the end-customer will receive a license activation email from the system saving administrative effort with the reseller

Reseller does not share end-customer info:
If the reseller does not supply the email address of the end-customer then the reseller himself will receive the activation email and is responsible for forwarding this email to the customer.