Important Safety Instructions
Improper installation may cause property damage or personal injury. If you do not understand
these directions, or have doubts about the safety of the installation, contact Customer Service
or call a qualified contractor.
Precautions
At least two professional installers/personnel are required to safely install this product. Do not attempt to install alone.
Prepare the vertical surface where the display will be mounted.

Only install the product on a vertical surface (eg. Wall).

Before installation, make sure that the surface can bear the weight of the product.

Use proper installation material depending on the type of surface.

Measure the size of the display and the mount, and remove any obstructing objects.

Clear a safe area around the intended installation. Relocate furniture that may hinder the installation.

When integrating the product into an enclosure or receded closet, make sure that there is an open distance around the product to ensure proper ventilation. A distance of 10 cm is needed around the product, with an exception of 30 cm needed above the unit.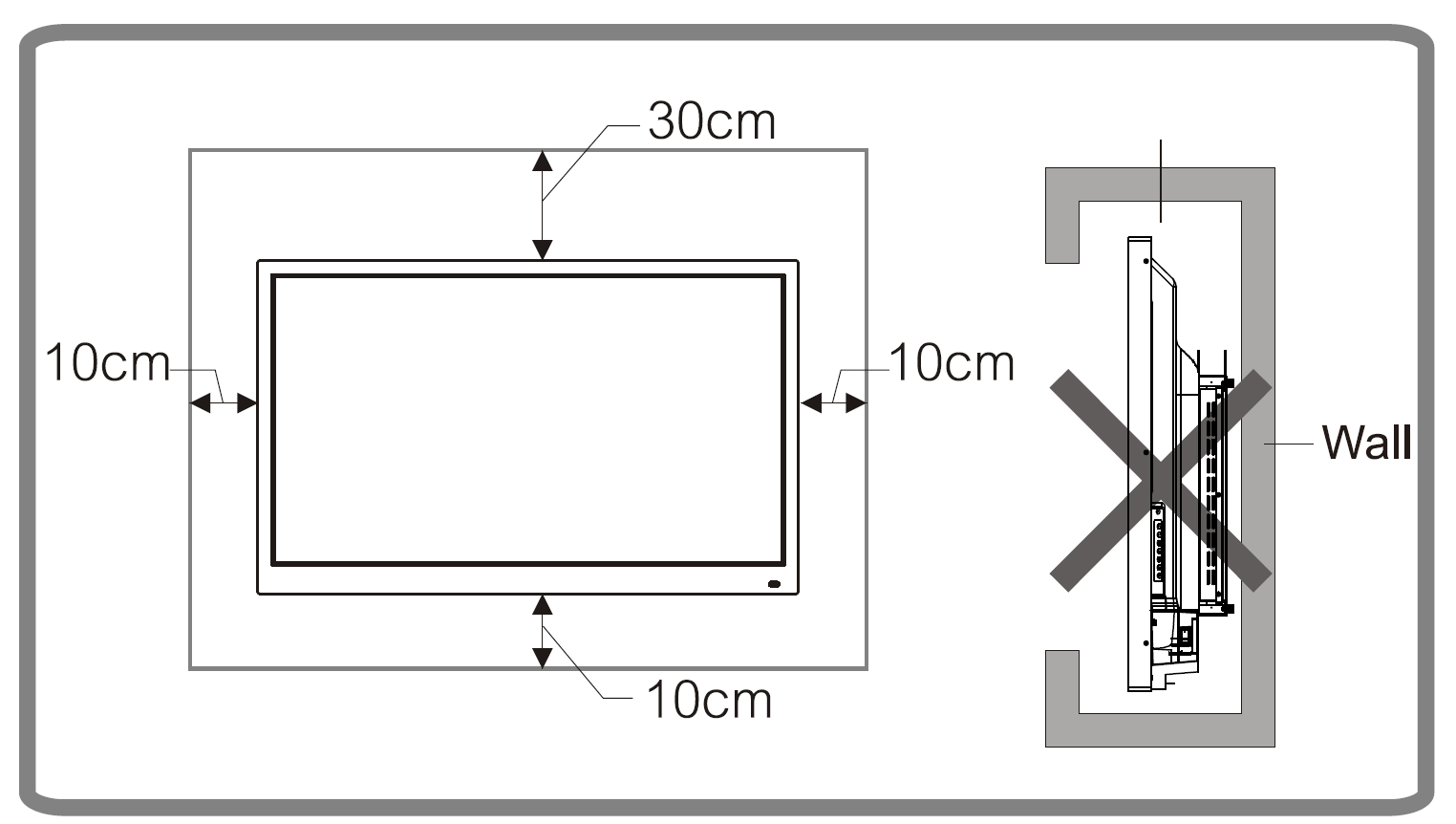 Wall mounting
The wall mount will be pre-assembled to the back of the display.
Unscrew the two screws (5) connecting the wall mount profile (1) to the display profiles (2).

Unscrew the two long locking safety screws (6) from the bottom.

Remove the wall mount profile (1).


Mount the wall mount to the wall. Make sure to follow proper installation standards, and reinforcements according to the requirements for the type of wall.


Hang the display to the mounted wall profile. (At least 2 persons required). Make sure the profiles properly interlock.


Insert the long safety locking screw back into the display profiles. These prevent the display to be lifted out of the wall mount.