Installing and Cleaning the Optional Dust Filter
Installing and Cleaning the Optional Dust Filter
We recommend you clean the dust filter every 500 hours of operation, or more often if you are using the projector in a dusty environment.
When the warning message appears on the screen, do the following to clean the air filter:


The optional dust filter should be used in dusty environments.

If the dust filter is installed, a proper maintenance will prevent overheating and projector malfunction.

The dust filter is optional.

The specific interfaces are selected specifications of types.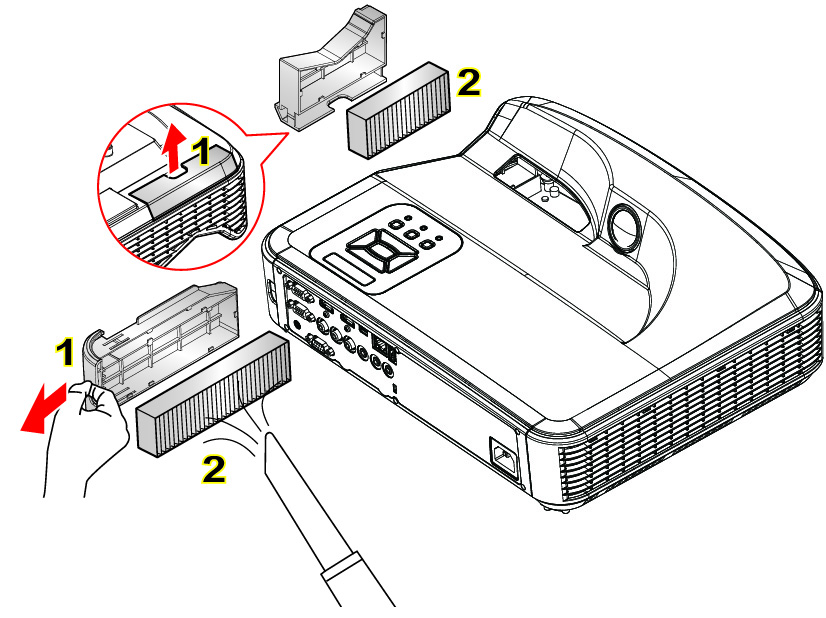 Air Filter Cleaning Procedure:
Switch off the power to the projector by pressing the Power button.

Disconnect the power cord.

Pull out the dust filter, as shown in the illustration, number 1.

Carefully remove the dust filter. Then clean or change the filter, illustration, number 2.
To install the filter, reverse the previous steps.

Turn on the projector and reset the filter usage counter after the dust filter is replaced.