i3ALLSYNC Windows User Interface
Main Panel (Before connection)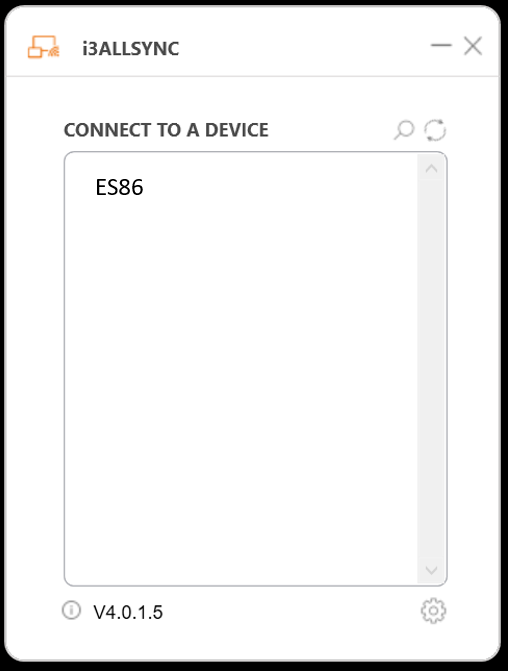 | Item | Description |
| --- | --- |
| | Close the i3ALLSYNC program. |
| | Minimize the i3ALLSYNC control panel. |
| | Click to show the Version / Client IP / Client Name information. |
| | Open the i3ALLSYNC setting. |
| | Search for a recevier on IP. |
| | Refresh recevier list. |
Main Panel (Connected but before screen sharing)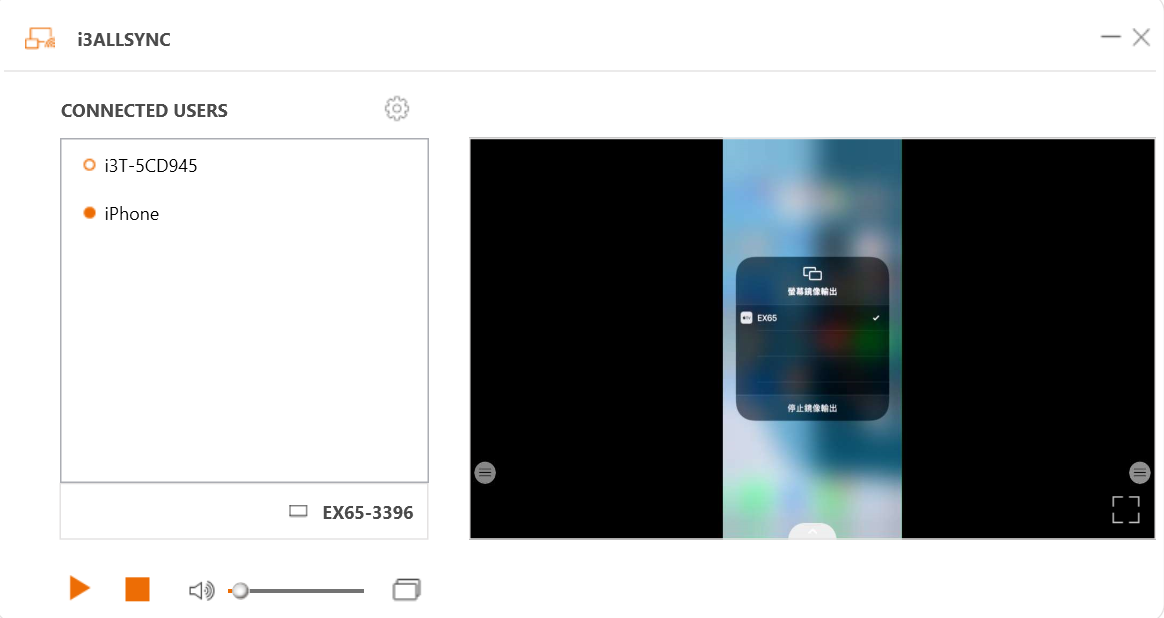 Item

Description

The status of the client is not screen sharing.

The status of the client is currently screen sharing.

Current connected recevier name.

Volume control.

Start screen sharing.

Stop screen sharing.

Multi-mirroring feature. Will be discussed…

Remote View is a slideshow feature that clients can see the shared screen on the Receiver via the transmitter. Good for clients far away from display and to take notes of the shared slides.

In this example it's "Jef Daniels personal laptop" projecting.
Main Panel (Connected and screen sharing)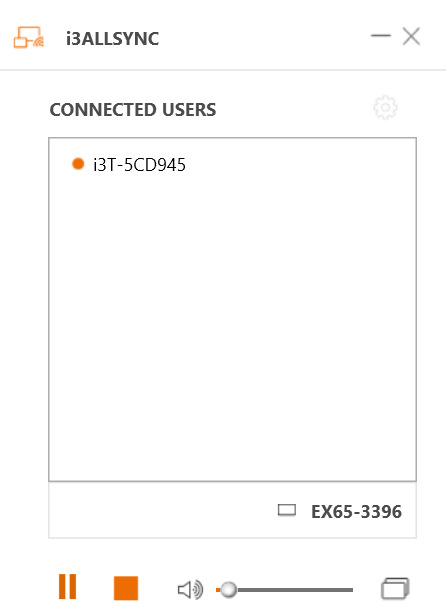 | Item | Description |
| --- | --- |
| | Pause the mirroring. |