Start Using i3ALLSYNC Android Transmitter Application
Run the i3ALLSYNC transmitter app.

Select the correct receiver device with which you are going to share your screen.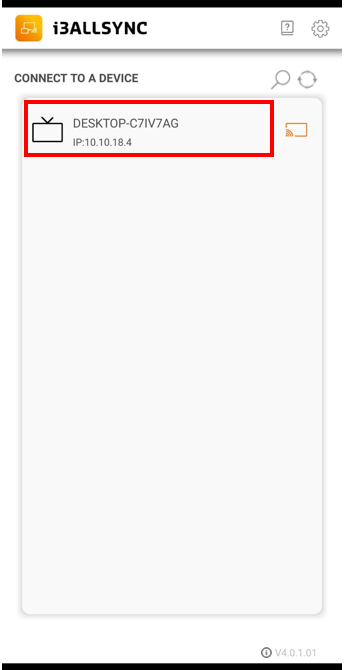 Enter the Login Code. Press "Play" to start sharing your screen.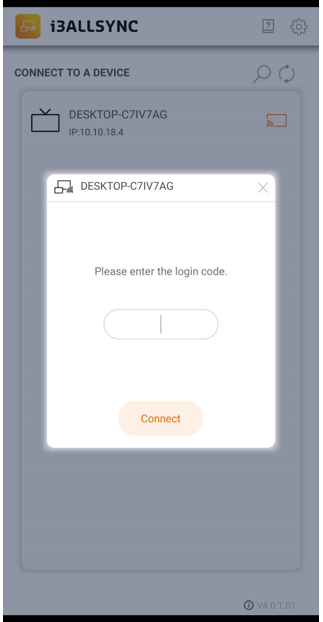 You can see your screen sharing on the i3ALLSYNC Receiver. Swipe down from the top of the screen to show the notification bar. Press the Stop button to stop sharing your screen.