i3CAIR sensor data
What are the key takeaways of this section? What will you learn?
How to consult i3CAIR sensor data
This feature requires the i3RDM apk v1.4.0 or higher

i3CAIR Installation instructions
Instructions on how to connect the i3CAIR to the display can be found in the i3CAIR manual.
i3CAIR Dashboard overview
The i3RDM dasboard contains a card that displays the well-being index for all devices that have an i3CAIR device connected.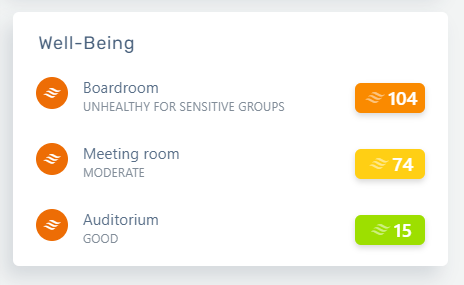 i3CAIR data by device
When an i3CAIR is connected to a device, a new information banner will become visible on the device detail page.

Current date and time

Time the last updated sensor reading have been received

Current sensor data for every sensor type - refreshes every 10 minutes

Current air quality index - refreshes every 10 minutes.
By clicking the banner you can navigate to the i3CAIR charts view.
If the i3CAIR is no longer connected, the data will remain available in RDM. The air quaility index indicator will in that case show that i3CAIR is not connected.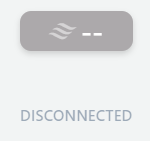 i3CAIR charts view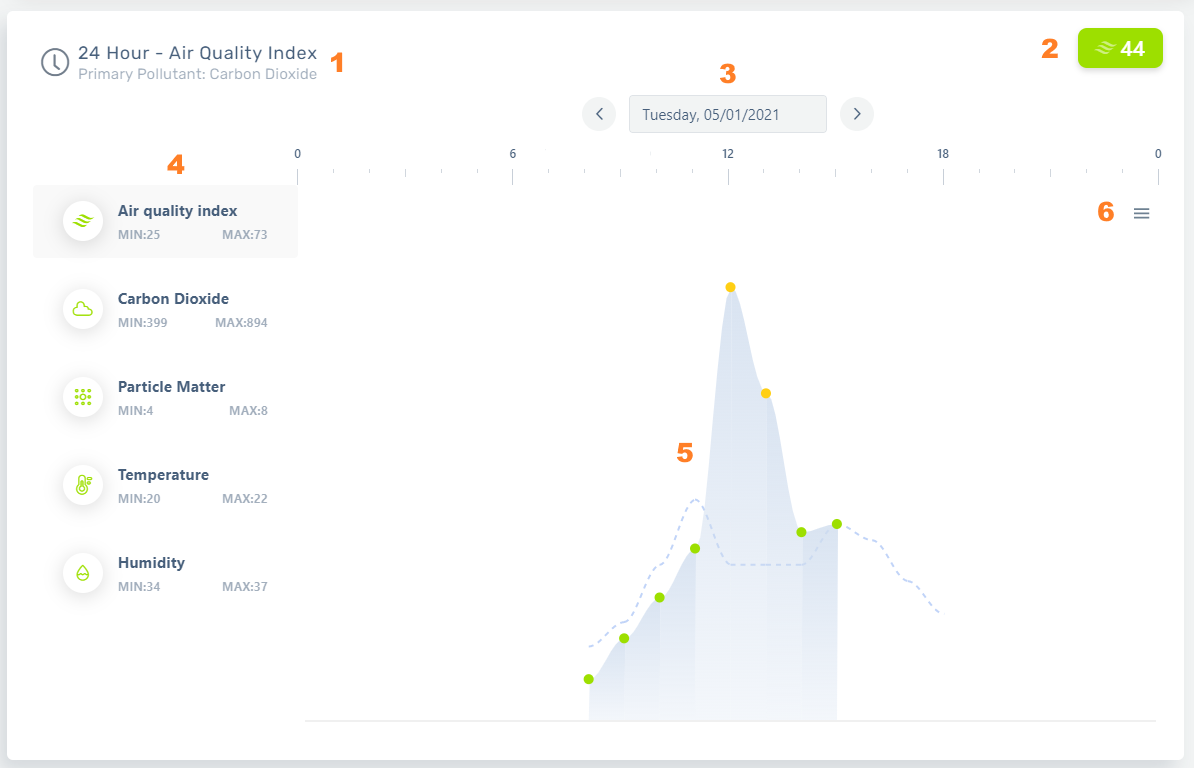 Time range, along with the type of sensor that was chosen

Air quality index for the selected time range

Date selector. When clicked a date picker becomes available. The arrows next to the date picker allow for day by day navigation

Via this menu (the horizontal tabs), one can consult theavailable data of the air quality index or the data from each individual sensor. Clicking on a tab will display the graph of the selected time range.

Graph - refreshes every 15 minutes - hovering over the graph will provide you detailed information of the data measured at that point in time. The dotted line shows the data exactly 24 hours prior to that point for comparison

Download chart data: allows download of chart data as SVG, PNG or CSV.
i3CAIR Alerts
If configured on the device, alerts raised by i3CAIR will also become visible in i3RDM.

By clicking the bell icon a list of alerts will be displayed.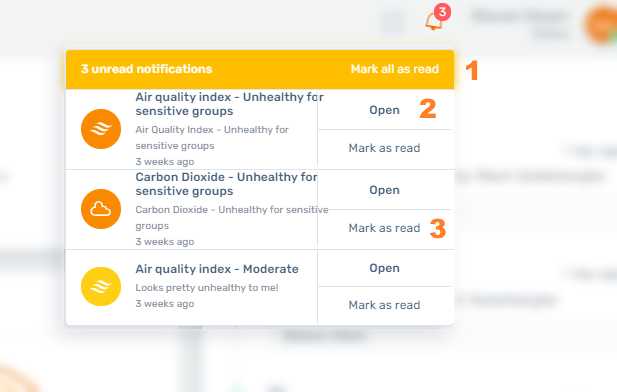 dismiss all alerts

navigate to the i3CAIR detail page

dismiss an alert
Please refer to the i3CAIR manual on how to configure the alerts.