Manage IFP power schedules
What are the key takeaways of this section? What will you learn?
How to set automated boot and shutdown times for you IFP's
This feature requires the i3RDM apk v1.3.0 or higher
Setting boot and shutdown schedules for a single IFP
Go to the device detail page and click :contex_menu: to open the device overflow menu.
In the overflow menu click "Edit settings".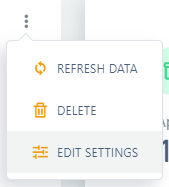 In the modal fill in the desired boot and shutdown times and check the days the schedule is active.
Don't forget to enable the startup and shutdown schedules.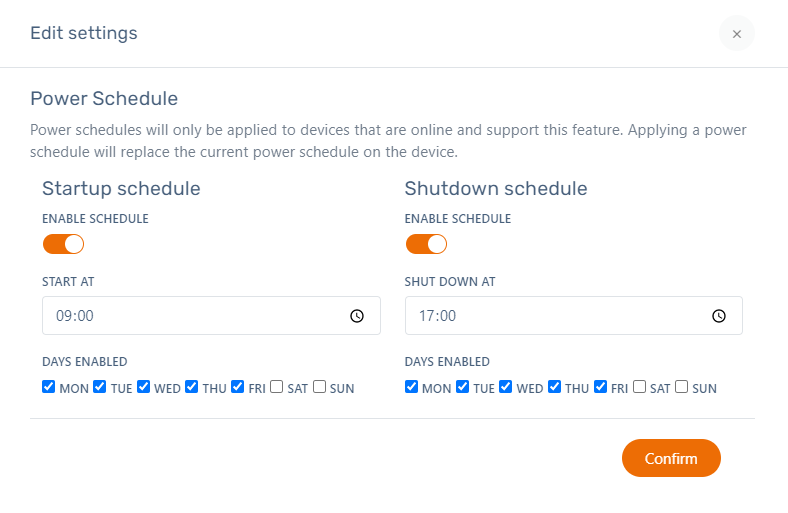 Click "Confirm" to save your changes.
Some devices allow more complex power management settings when configuring these devices through the native interface. When pushing power schedules with the i3RDM web interface these complex power management settings will be overridden with the settings configured with the web interface.
Setting boot and shutdown schedules for multiple IFP's at once
Navigate to "My devices".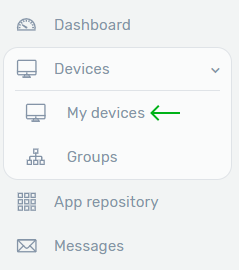 Select the devices of which you would like to set the boot and shutdown times.

Next click on :rdm_calendar: to open the "Power schedule" settings modal and proceed as described above.