Home Interface
Out of the box, i3STUDIO comes with two standard interfaces, an interface optimized for usage in corporate environments and another optimized for education environments. You can choose your preferred interface at first boot or through the setup wizard.

The Homescreen is equipped with widgets that will assist you in quickly reaching the most frequently used applications.
Corporate interface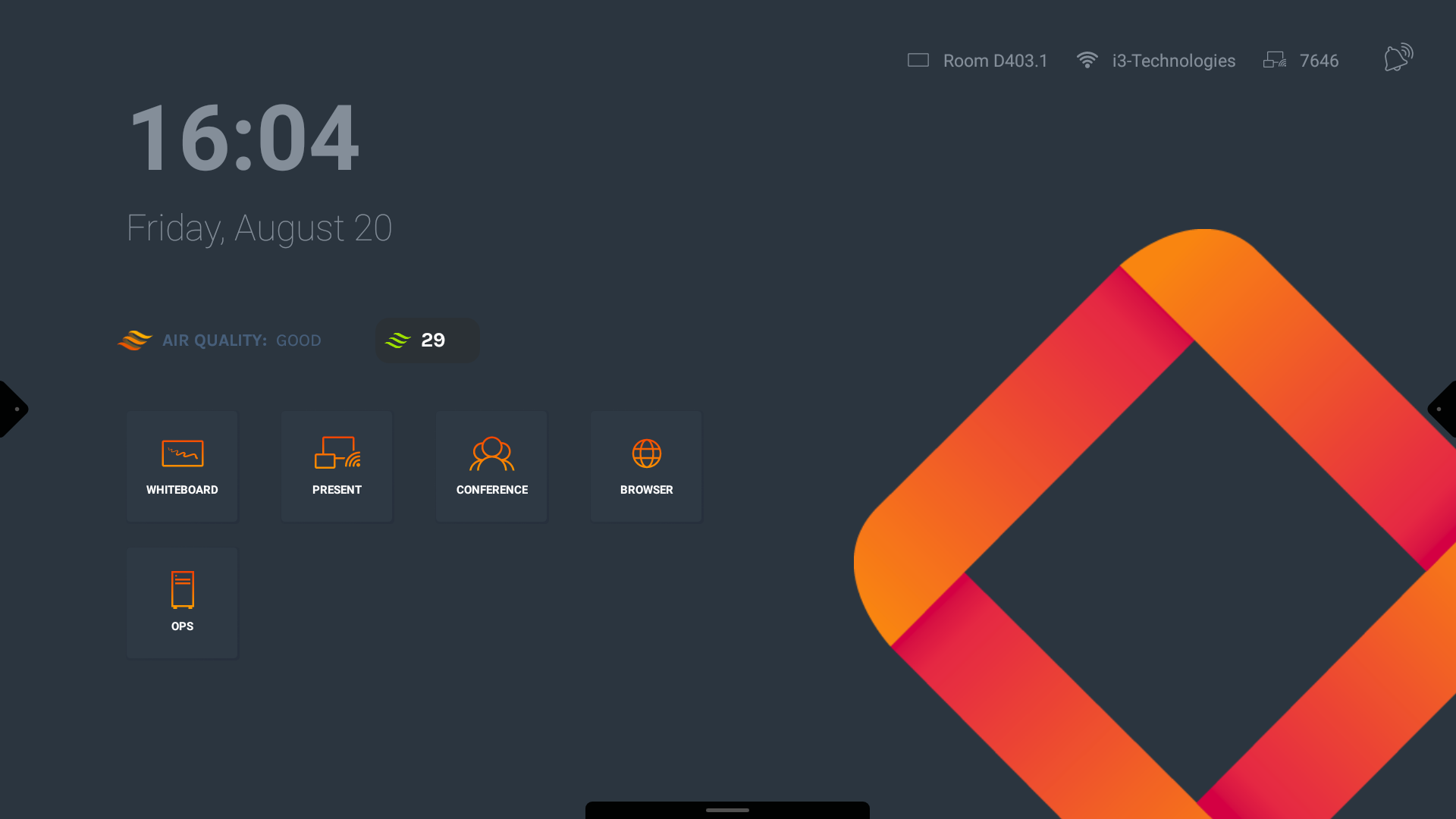 Education interface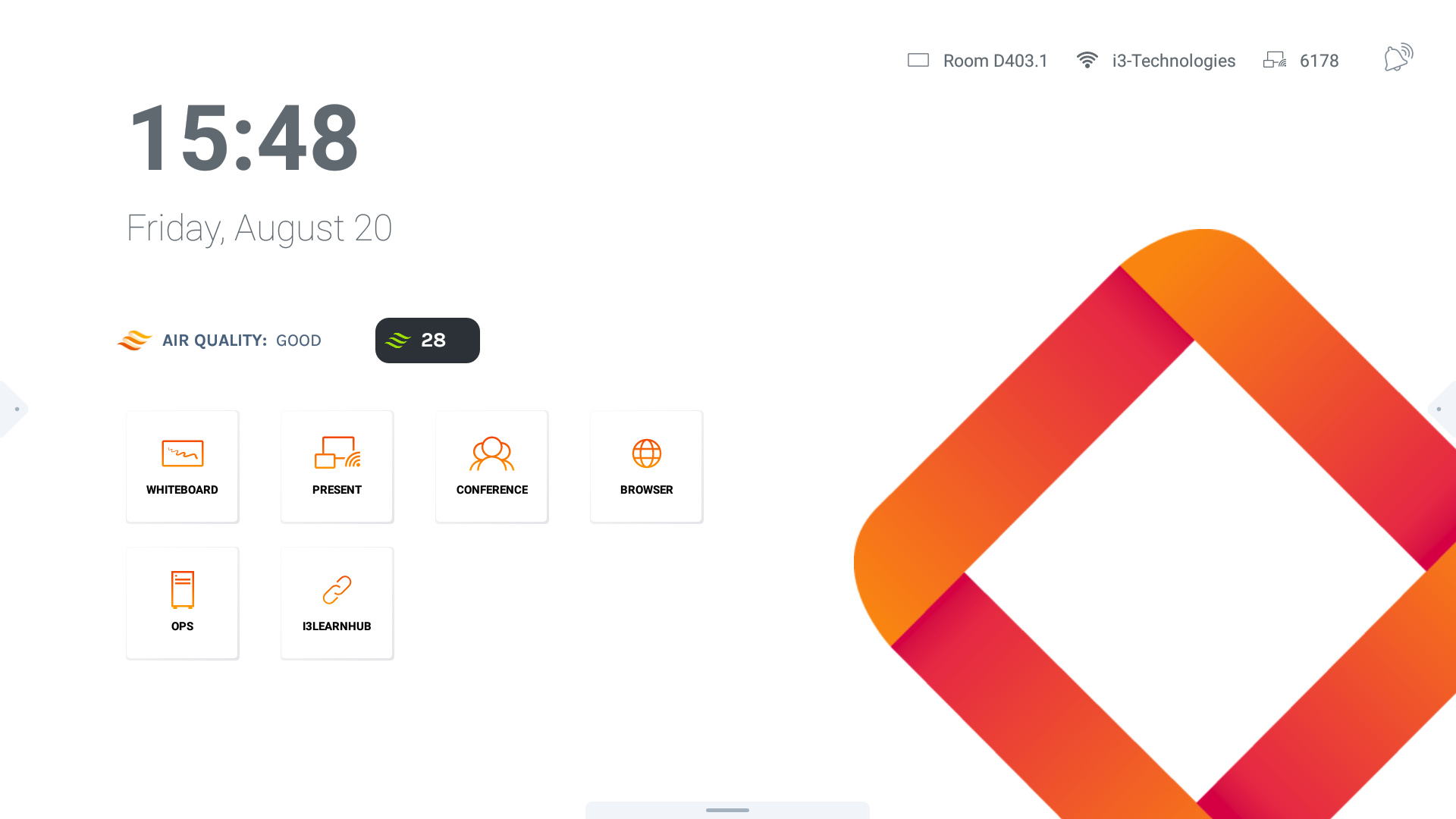 Widgets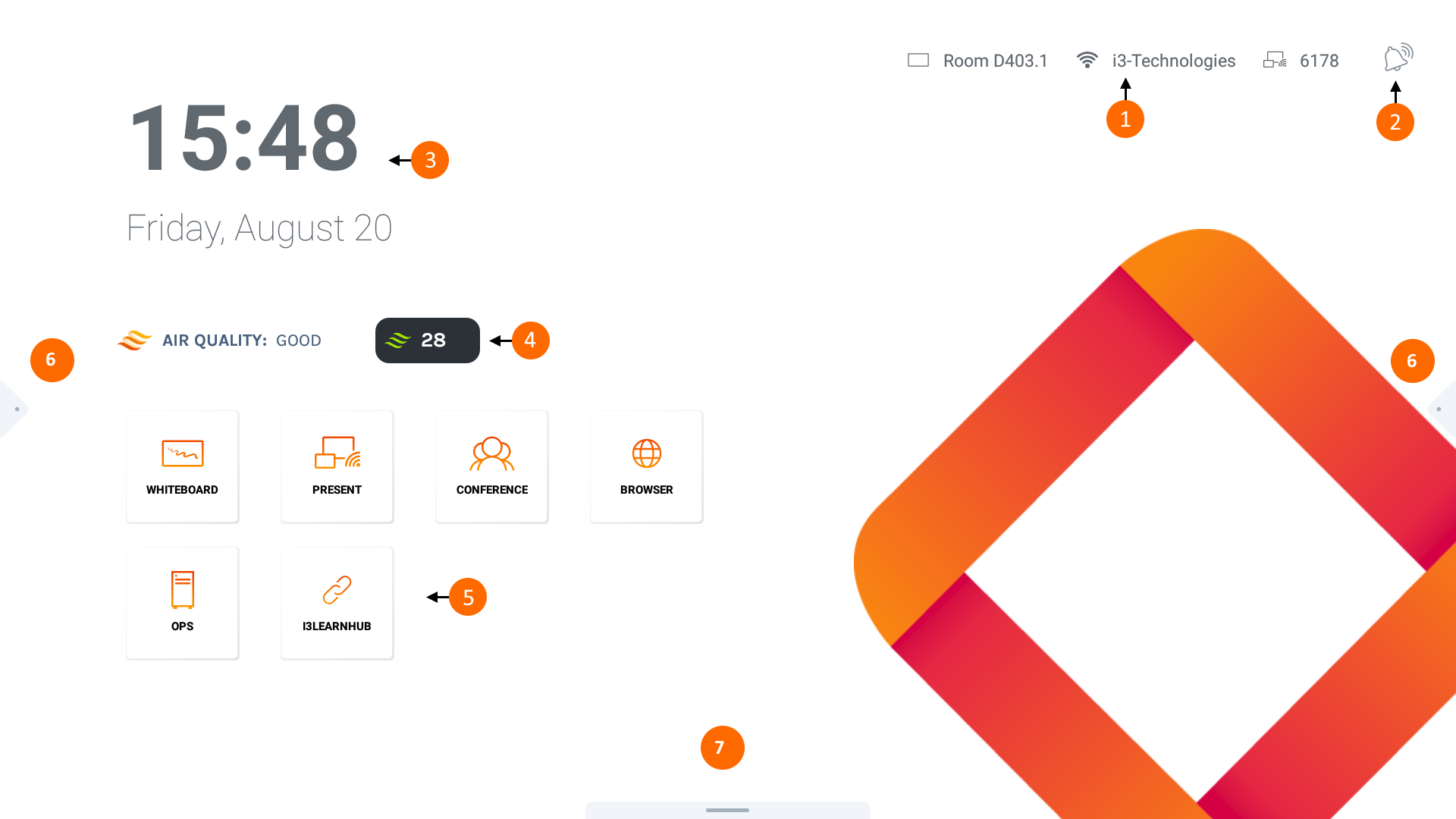 i3ALLSYNC Details: no need to open any other app to connect to your display!

Notifications: will indicate if there are new notifications that require your attention.

Clock widget: so you don't lose track of time.

i3CAIR widget: indicates the air quality in case an i3CAIR sensor box is connected to your i3TOUCH.

Widget tiles: Launch your favorite application with one touch.

Side menus: Easy access to navigation control and applications.

Bottom menu: Access all apps, notifications, and settings to customize your display.