Applications can be installed on your system via the integrated i3STORE application.
Swipe up for the bottom menu where you can find a list of the currently installed applications. In the top-right corner, you'll find the button to "Install More" applications, which will navigate you to the i3STORE.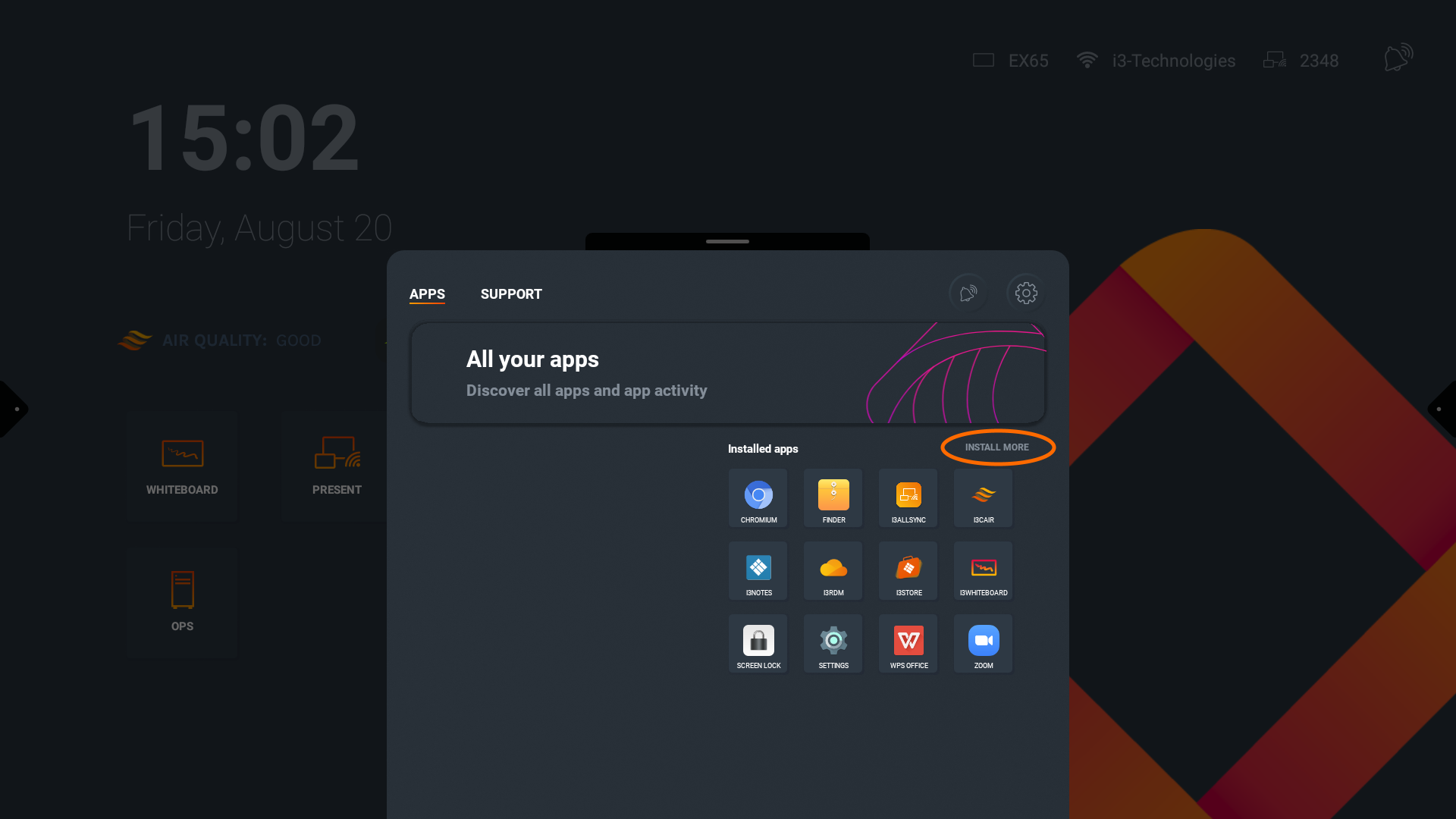 On the first page within the i3STORE, you'll find all the applications that are available and can be installed on your device. (or, are installed already).
After installing applications, they will automatically appear in the app tray, which is in the bottom menu.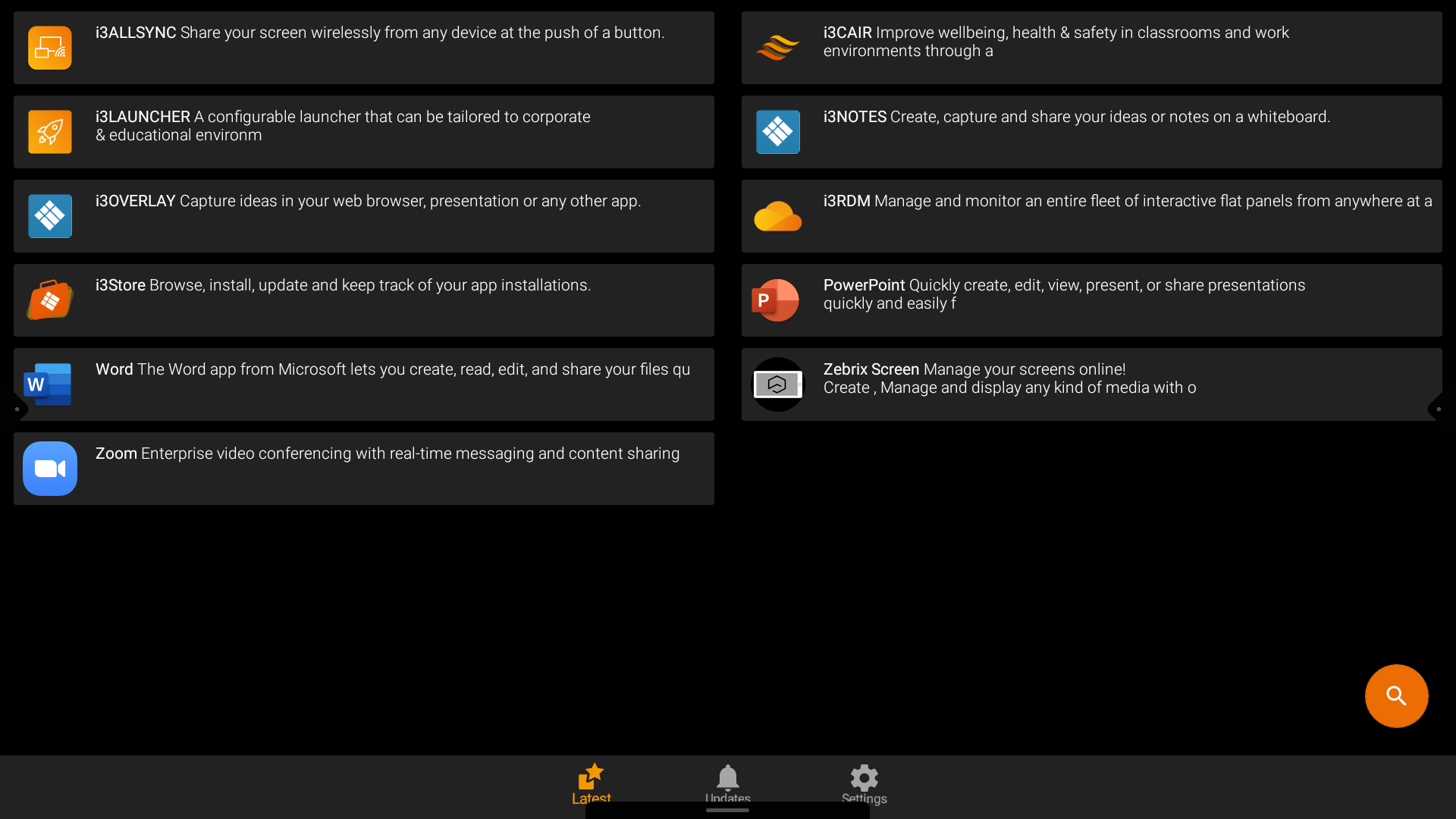 The second page of the i3STORE shows you any available updates for already installed applications. Make sure to keep your applications updated, to enjoy new features and functions.
The third page offers you the settings of the i3STORE, where you can, for example, activate the automatic application updates. This will ensure that all your applications are automatically updated in the background.
More applications will be distributed to the i3STORE soon.
Keep your device up-to-date. More applications will become available in the i3STORE.