Navigating
There are two main ways of navigating your i3TOUCH panel:
Remote control
The remote control is an easy way of navigating your i3TOUCH with easy access to the direct Back and Home actions.
Several i3TOUCH remote controls offer an even wider range of functions, in order to discover the full capabilities, we kindly ask you to review the documentation of your specific device.
Side menus
The side menus offer easy access to the controls of the panel from any location.
You can click a side menu open from the left and the right side to quickly navigate back, home or to a specific app available through the menu.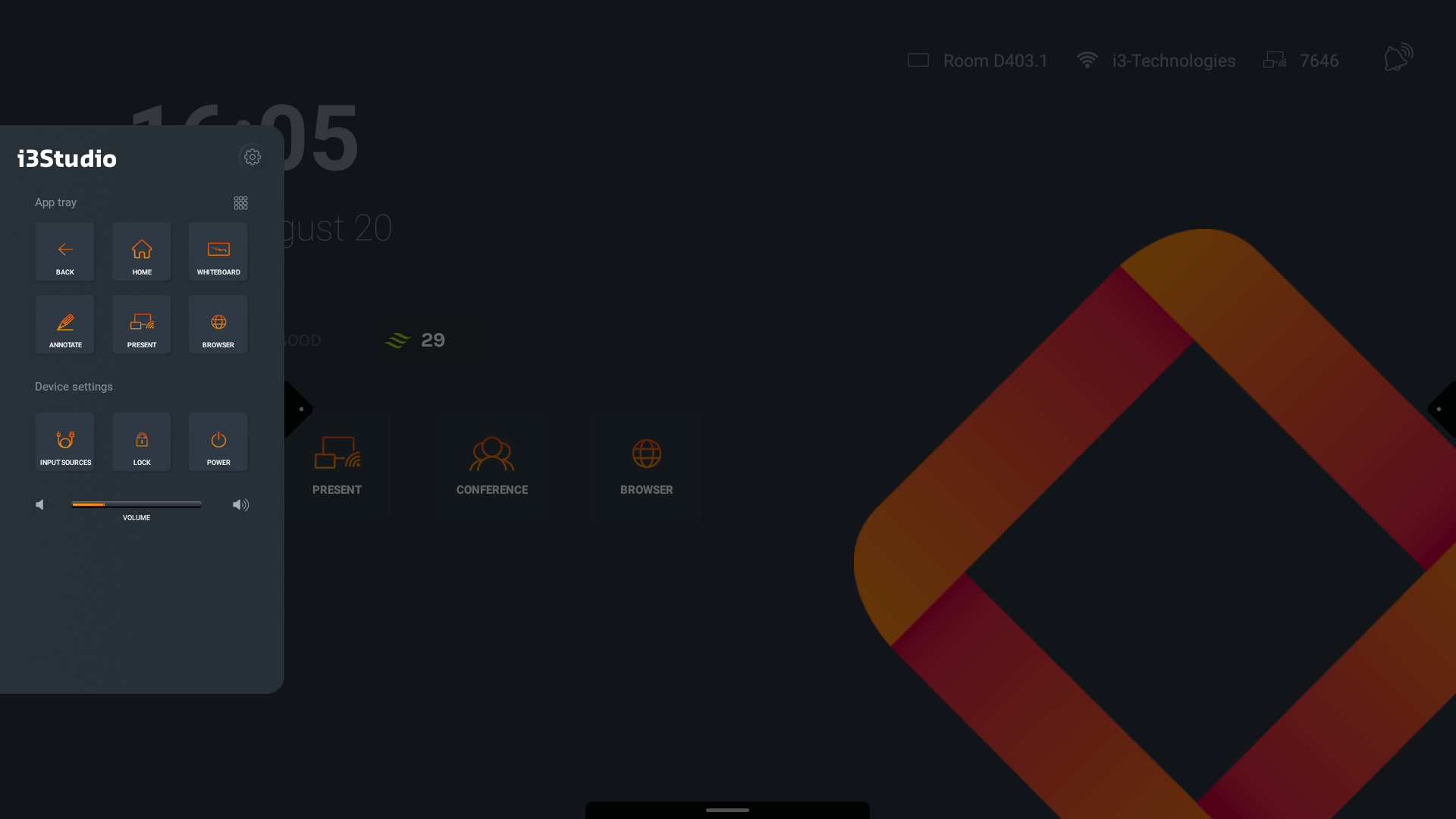 The side menu offers quick access to the most frequently used applications, gaining you time and resulting in a smooth and fluent experience.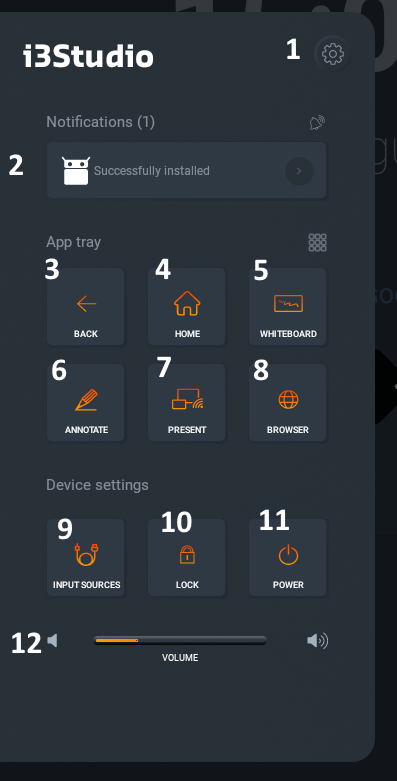 Access the settings menu

Stay up-to-date with all notifications

Back-action

Navigate to the home screen

Open whiteboard

Start annotating on top of your current screen

Present through i3ALLYSNC

Open the browser

Select a different input source for the i3TOUCH

Lock the screen of the i3TOUCH (passcode)

Power down or put the screen in standby mode

Change the volume or toggle mute by clicking the left speaker icon