i3STUDIO allows you to personalize your display in many ways. One of those is the choice for a pre-defined theme.

Charcoal or Light Theme
Swipe up to open the bottom menu, and navigate to the settings. You'll find the theme selection interface within the Launcher settings. Choose Charcoal or Light theme, and press APPLY THEME to switch.
Switching the themes will only affect the colors and backgrounds of your display. All your other settings or preferences will not change and remain as defined before.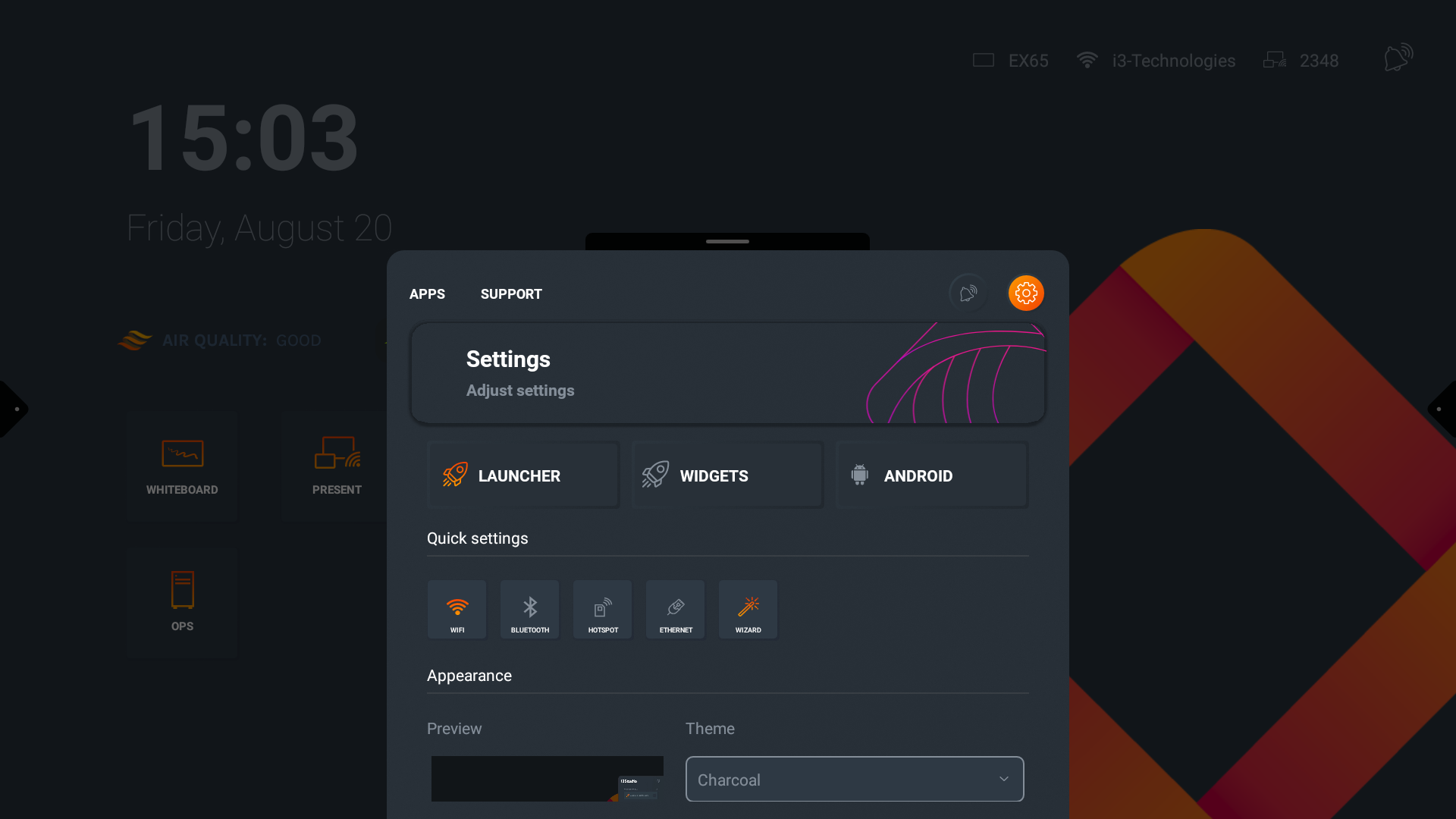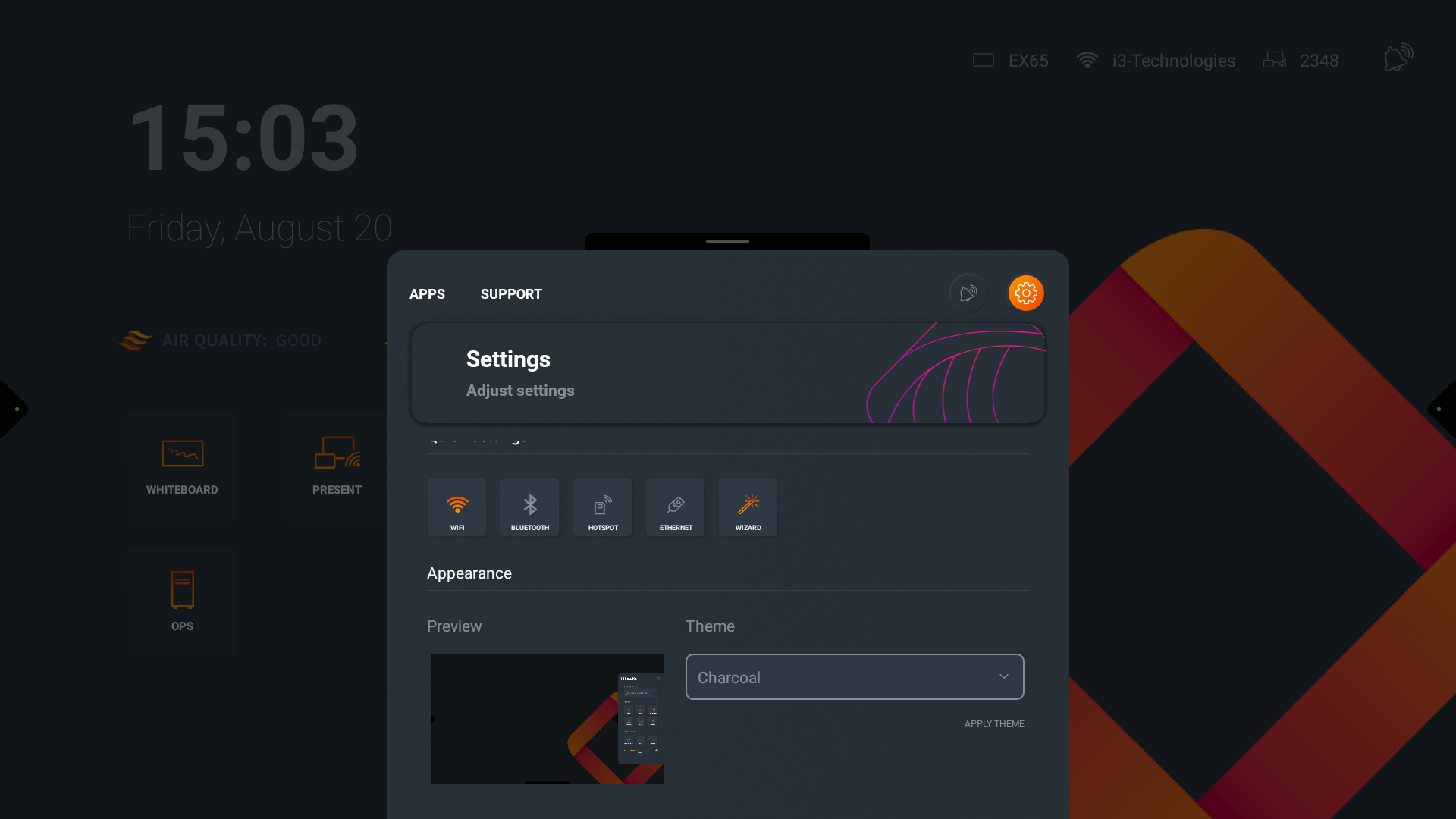 Additional Themes
Additional pre-defined themes will be added in the future, to allow for even further customization.