Installation Guide
Safety Precautions.
Installation Environment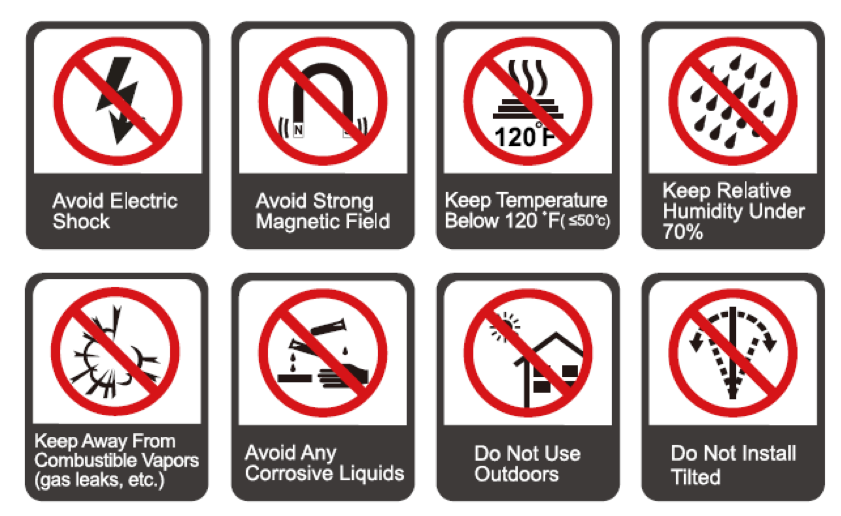 Installation Direction

Installation Precautions.
Weight Loading
When using a mobile stand, ensure that the weight of the product is less than the loading capacity of the mobile stand.
When using the wall-mount bracket, ensure that the wall can support the weight of the product. We recommend that the wall surface be reinforced and have a loading capacity 4 times of the weight of the product. Consult a professional installer for wall-mount installation.

The company does not undertake relevant legal responsibility for any problems caused by improper operation if the third party mobile stand, or wall-mount bracket is beyond the scope of the product.

Do not install the product where it might be hit by an opening or closing door.

Vertical Installation

When installing, try to keep the product vertical. An excessive tilt angle may cause the screen glass to fall off or the product to collapse.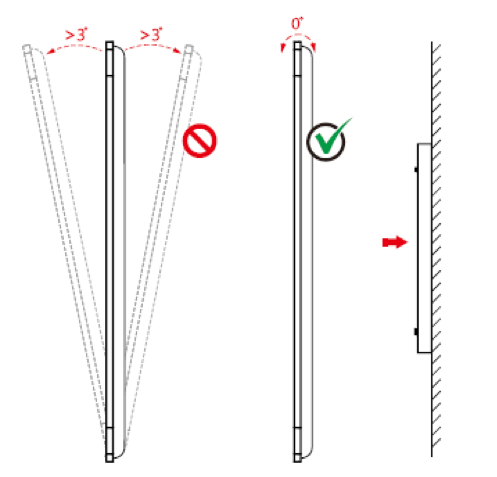 In case of broken glass, all personnel must stand 3 meters away from the product to ensure safety.

Do not install or disassemble the product if the glass is broken.

For any problem, please contact our support desk. Our company is not responsible for any damage or losses incurred by users if the users fails to follow the instructions.

Ventilation
Ensure adequate ventilation and/or an air conditioned environment. We recommend keeping certain distances from the side of the product to the wall or panels. Ventilation requirements are shown in following figure: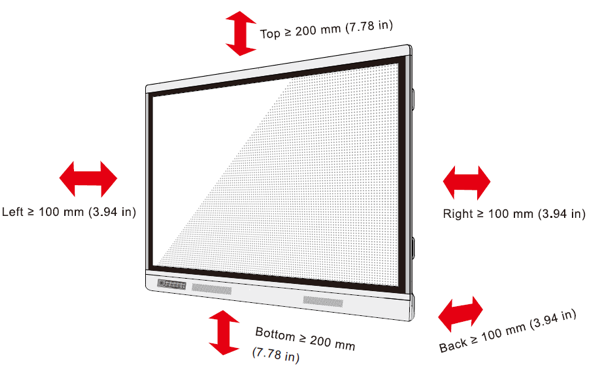 * Refer to CAS 132-2006 standard

Installing the Built-in OPS Computer (Optional).
The built-in computer does not support hot plugging. Therefore, you must insert or remove the built-in computer when the display is powered off. Otherwise, the display or built-in computer may be damaged.
The built-in computer is not configured by default. You will need to purchase the built-in computer separately. Perform the following steps to install the built-in computer.
Step 1
Unscrew the screws by hand to remove the built-in computer shielding cover.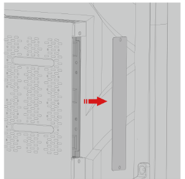 This step is optional and applies to models with shielding cover.


Step 2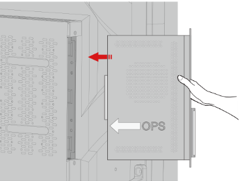 Push the built-in computer into the port at the rear of the machine from right to left.

Step 3
Secure the built-in computer to the machine by using the screws.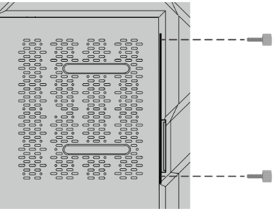 If the screen fuzzes, flashes or if no signal is received from the built-in computer channel after turning on the power, it means that the built-in computer has not been properly installed. Please check it and re-install.